It is important to prevent your company from "dangers" of the Internet. You have to make respect your security issues. Indeed, the installation of a firewall authorize a unified threat management and stop "contamination" of your company IT network.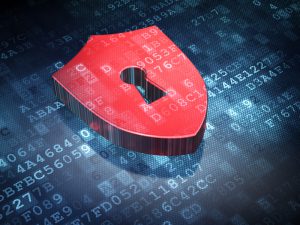 How it works ?
The implementation of a firewall offers the possibility to control traffic between different zones of confidence (the Internet and internal IT network for example). Firewall secures your professional IT network thanks to a filter system of data flows.
Functionalities of the Sipleo hosted firewall
Protect your IT network and protect your company ! Here is a list of functions available with the implementation of the Sipleo firewall :
Stop threats that classic firewall can't detect (Gateway Antivirus)
Ensure an optimal security and reduce your costs
Prevent your company from malicious activity, SQL injections and inter-site scripts attacks (intrusion prevention service – IPS)
Control access to websites that host reprehensible elements or IT network risks (WebBlocker)
Control inappropriate or dangerous applications
Ensure security of remote access on Android and Apple iOS ( VPN IPSec, SSL, L2TP)
Protect your company from unwanted and dangerous emails (spamBlocker)
Prevent your enterprise from the lost of data (DLP) by an automatic analyze of data in transit
Don't hesitate to contact us for more information. There is several UTM boxes (unified threat management) to be adapted to your professional needs and configurations. Please feel free to get in touch with our team.