What is an e-mailing service in the cloud ?

Hosted e-mailing service for businesses are essential to communication and productivity. Thanks to cloud computing solutions, your staff can create, share and modify agenda, access to email inbox in real time…
Complete solutions of e-mailing hosted service exist. It helps improve collaborative work in your company. The aim is to facilitate daily work by using ergonomic and performant tools. Sipleo cloud platform can help enterprise to set, to host and to maintain solution that will bring more productivity to organizations.
How does it work ?
New messaging and collaborative tools will help your enterprise to set a better organization and to follow employees and activities planning. You can easily organize complexe work schedule (management of the time passed on a file, on a construction site supervision…).
The setting of such tools in your enterprise allows you to :
Plan daily work and structure activities (everybody knows what he has to do)
Stop ambiguity in the affectation of tasks (some e-mails can be misinterpreted)
Regroup precisely tasks in function of projects / teams / construction sites…
Avoid the scattering of information by attaching details and e-mails to tasks
Ensure a supervision on what/where/when people have done things
For example, thanks to messaging and collaborative tools, your staff can :
Get and share email inboxes (delegations and filters…)
Be mobile ! You just need a internet connection to consult your messaging and collaborative tools (business travel, telework…)
Link e-mails or activities to attachments from your desk (drag&drop method)
Enjoy all the functionnalities (researches for availabilities "free/busy", synchronization of messaging and collaborative tools on your smartphone, multiple adresses books, sonfidential, shared…). It is important to know that it will be possible to set access rights to some people in order to not share sensitive data such as bank details with everyone.
How it works ?
Focus on your activity et your efficiency, our team manages your emailing service for you thanks to the efficient and secure Sipleo Cloud platform. This solution of professional emailing service turns on Windows, Linux and OS X.
Connect is less complex than Microsoft Exchange and it is easier to manage. Moreover, thanks to cloud computing, no need to invest in equipments such as servers to enjoy the use of a powerful solution. Costs of maintenance and updating are included in a monthly subscription. No more bad surprise.
Choose Sipleo Connect !
Functionnalities of the emailing service solution Connect
Here is the list of available functions of the hosted emailing service Connect (which is accessible from the Sipleo Cloud platform) :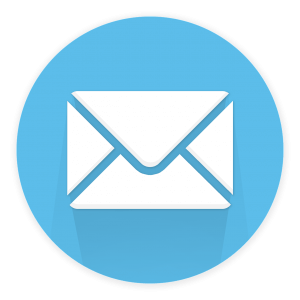 Antispam
Antivirus / Anti-phishing / Anti-spoofing
Back up, archiving and recovery (respect of your legal obligations of emails conservation)
Mailing lists
Management of multiple email adresses for one user and management of multiple domain names
Calendars, tasks and contacts are shared in order to facilitate collaborative work
Synchronization on smarphones and other devices (Exchange ActiveSync) to simplify mobility in your company (push emails, calendars, contacts and tasks up to smartphones of your employees on a business trip)
Services : POP3, SMTP, IMAP, NNTP, LDAP, HTTP
Customization (colors, private or shared contacts…)
Technical support by our team
Solution hosted in a data center in France (Tiers IV)
Dematarialize your data is the solution to prevent incident. Choose the Sipleo solution of saving data in the cloud to make them accessible at any moment from any device. So you can offer a secure and professional solution to your employees with Global BackUp.