Telephone is, mainly, the first contact between customers, partners and your company. It can give you a positive image : dynamic, organized, attentive, efficient…or a negative one : old, agressive, disordered, useless…
The welcome message undeniably improve your corporate identity
You have to pay attention to your telephone greeting. The caller will be very attentive to time passed (lost) to be in relation with the right interlocutor, attentive to the quality of given information to advise him…
Some figures :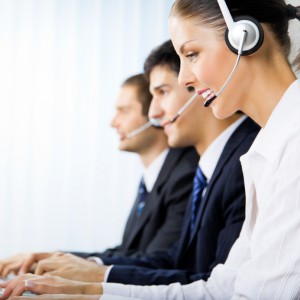 It is important to control your telephone greetings because :
80% of business deals are managed on phone…
1 call in 4 is lost because telephone line is occupied or the interlocutor never anwsers its call !
After 3 ring tones, un customer can become impatient, after 5, he can hang up…
Telephone greeting is the start of your customer relationship.
That's why it is important to take care to personalized your telephone reception. You have to present your company and its activities and don't forget to show the caller that your take care of him. When your adapt your telephone greeting (announce of your voice mailbox, music on hold…), you reassure your interlocutor (for example, you can give your company opening hours), you engage the caller (thanks to the diffusion of an announce which enhance your current promotions…), you consider your customer (wish a happy new year or a good appetite by adapting your announce of voice mailbox according to the hour of the call…). To put it in a nutshell, be professional thanks to the functionalities of the IPBX Sipleo ! A professional telephone reception service to improve your customer relationship.
Sipleo is a profesional asset for your company and represents a great comfort to your partners and customers.
How improve and professionalize your telephone reception system with the Sipleo solution ?