Supervisor is a tool created to control your enterprise telephony. It was thought to help you control calls in real-time. You can, like  « Big Brother », supervize, all that relates to the phone in your company.
What are the interest(s) ?
•View all extensions (different posts, different groups…)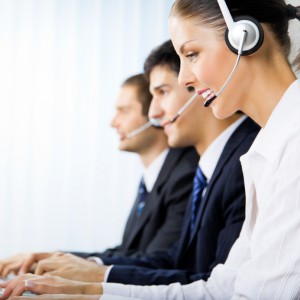 Supervisor allows you to have an overview of calls spent in your business and this in real time! You also will have a call history. You will be able to trace everything about the phone in your office with your PABX Sipleo. A feature that may be more than necessary for the exercise of some professions (medical transport by example).
•Listen to live calls
Is the negotiation with the client going well? Does your trainee manage to transcribed what he learned during his training with his interlocutors on the phone? In a simple way, with your Sipleo switchboard, listen to the telephone conversation you choose.
•Record calls directly
With your Sipleo PABX, you can choose to record a conversation that seems important. You just have to click to start the recording. Functionality available with your Sipleo switchboard and which may turn out to be quite useful in certain activities.
•Access to all messages from voice boxes of your business
With the Supervisor tool created for Sipleo IPBX, you can listen to messages left on answering machines of your teams and this directly from your computer.
•Calling someone
You can choose to add someone to the conversation current of one of your agents very easily. You let then create a conference call (or video conferencing). One of your agents need the help of another member of your team? The information requested is held by another one than is currently online? Enjoy the features of your PBX Sipleo and Supervisor to add and / or remove people from the current communication.
•Ending a call
You can choose to end a particular call direct and simple way. One of your agents holds improper talk? Inconsistent? It is a conversation that shall not take place using the means of communication of the company? With your solution switchboard Sipleo, put an end to the call with one click.
How does it work ?
For more information on Supervisor, please see this demonstration video and visit our youtube channel.