What are the interests ?
Improve internal communication thanks to text messages
The example of healthcare sector : Do you want to notify your ambulances' drivers that a new mission is assigned to them? Do you want to transfer their roadmap? Do you want to alert them according to information about the traffic? Enjoy the SMS function!
"Take attention: accident in the Prado tunnel"
"10/10/13: 2:00 p.m. appointment to the warehouse"…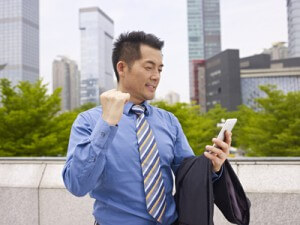 Inform your customers
The example of gyms and sports rooms : Do you need to communicate easily and quickly with your customers in one of the cheapest way? Do you have information you want to transmit to people who are registered in a class (gym, yoga…)? Do you want to send a message concerning a particular commercial offer? …
"The fitness classes schedules at 17:30 is canceled"
"Sponsor a future member of the gym and get a free month subscription" …
Promote your activity thanks to text messages
The example of car dealers and garages : Do you want to communicate easily and quickly with your customers that their vehicle repairs are finished? Do you want to send information to your customers about a promotion on oil changes? On brake pads…?
"Enjoy a 20% reduction on the revision of the air conditioning system of your car.  Benefit of this reduction before the summer holidays departures "
"Repairs on your vehicle are finished. You can come and take back your car "…
The example of shopping facilities : Do you want to announce to your customers that there is a promotion on a particular product? Or on a shelf? Do you need to communicate widely on the return of a defective product? Would you like to wish an happy Christmas and an happy New year to your customers? …
"Take advantage of a special promotion throughout the child until 12 May radius!"
"Thanks to your loyalty card, enjoy a voucher of € 5 during the month of February"
"Your store will open on the 4th July"
How does it work ?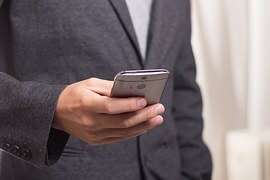 To send grouped text messages (SMS) – through a GSM-SIP gateway – gives you the opportunity to communicate with your customers and your staff in a fast and efficient way. You can use this function – available via our IPBX Sipleo – to send commercial reminders, advertising messages or just to inform your customers …
From your computer – and thanks to your Sipleo switchboard – send a text message to your customers, to a particular member of your company or all of your teams (grouped text messages). Revolutionize your daily work!
Everything is imaginable. Everything is possible with our telephony solution Sipleo.