CER France Provence chose the IPBX Sipleo. CER France Provence has trusted our solution for many years. Do like them ! Sipleo gives you the possibility to improve efficiency, simplify your daily work. Accounting firms, whatever your size is (from 5 phones) and whatever your configuration is (several sites…), IPBX Sipleo was created to facilitate your work.

Customer Case : CER France Provence
The customer : CER France is the first associative network of consulting, accounting and financial expertise in France with 320 000 customers of every business sector : SMB, farming, artisans, liberal profession…With 700 agencies on the territory,  CER France offers a strong geographical and cultural proximity to local stakeholders.
Before the installation of the Sipleo IPBX : Different sites were independent. It means that each agency of CER France Provence had its own phone number. Moreover, in CER France Provence, there is a secretary who is in charge of the management of incoming calls (telephone greeting and dispatching of calls) for all agencies. However, she was totally "isolated" in on agency and she was few solicited because people called directly in the agency they wanted to reach. So, accountants of each agency used to take a half day to aswer incoming calls. A real loss of time ! A true lack of productivity that the installation of Sipleo repaired.
With the IPBX Sipleo : The installation concerns 10 sites (10 premises) of the company (county 04, 05, 06, 83). Fiber is now installed on the main site. VPN and SDSL access are set on the other sites.
How did the company gain in efficiency ?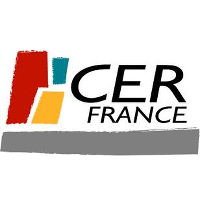 Thanks to the IPBX Sipleo, management of incoming calls was improved. CER France optimizes its customers relationships, teams gain in efficiency and human ressources were better managed. For example, calls are now centralized. The secretary recovered her true purpose (except if callers tries to join a person on its direct line). The secretary can easily distribute calls thanks to SipleoAssist. This tool was created specially for Sipleo. It offers the possibility to visualize easily and rapidly who is available to answer a call (on line, free, occupied, away…) and this on each CER France Provence agency.
Indeed, each user can enjoy functionnalities of Sipleoassist. Common directory, visualization of availability, phone calls log, sending of text messages, instant messaging…SipleoAssist is a daily indispensable tool !
Mobility of CER France teams was increased thanks to the IPBX Sipleo. DECT (office phone but wireless) are recognized in each agency of the company network. Employees can move from an agency to an other without, settings are saved. People can use their phones without new configurations.